Exciting news! For readers who pre-order (or already have pre-ordered) a copy of The Book of M before its official publication date (June 5, 2018), I want to send you a special gift as a thank you! 
The bonuses are really beautiful, and there's something for everyone. You'll receive: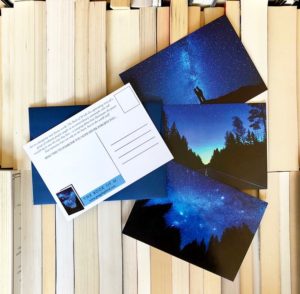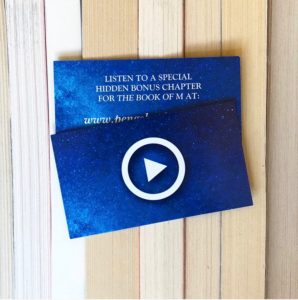 THREE CUSTOM POSTCARDS with unique artwork that can be kept or mailed to friends—each one has a special instruction about who to send it to and invites both the sender and recipient to reflect on their shared memories
ONE CUSTOM BOOKMARK with unique artwork and a quote from the novel
A SECRET RECORDING that is accessible only to pre-order readers. This hidden chapter doesn't appear anywhere in the novel, but adds a very poignant, intimate moment to the story. As you'll soon discover once the book is released, a large part of the story revolves around a tape recorder that Ory gives Max so she will record her memories on it, in the hope of saving them. In The Book of M, you'll encounter many of Max's recordings—but in this hidden chapter, you get to hear Ory's only one.
To receive your gift, simply fill out the form below, and it should arrive in the mail soon. Thank you so much for your support!
Happy reading!